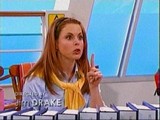 Vital Statistics
Gender:

Femenine

Nickname:

Teacher, Miss Tutweiller, Ms. T

Lives in:
Relationships
Grandparents:
Grandfather (works in a funerary)
Works for:
Teacher in Seven Seas High
Production Info
Portrayer:
Erin Cardillo
First Appearance:
The Suite Life Sets Sail
Emma Tutweiller is a fictional character in The Suite Life on Deck. She is the teacher of Zack, Cody, London, Woody and Bailey aboard the S.S. Tipton.
http://
http://
Marion Moseby: In Showgirls, Bailey and London suspected Mosbey and Tutweiller to be dating. In Sea Harmony, Emma and Mosbey are paired up together by the ship's single questionaire and dance together. They later hreak up because Mr Mosbey likes the Stooges and Miss Tutweiller is told she doesn't have a sense of humour. They later have dinner together thinking up punishments for Zack and London, to punish them for meddling in their personal lives. See Emma-Marion Relationship
Ad blocker interference detected!
Wikia is a free-to-use site that makes money from advertising. We have a modified experience for viewers using ad blockers

Wikia is not accessible if you've made further modifications. Remove the custom ad blocker rule(s) and the page will load as expected.